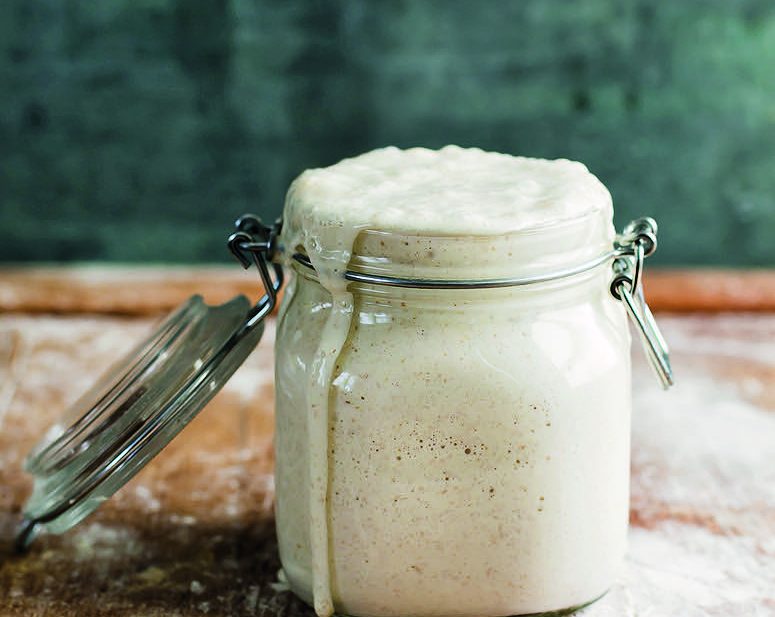 During my downtime, I spend time in the kitchen as I enjoy cooking my mother and grandmother's old-time recipes. One of my family's favorites is sourdough it doesn't matter if it is sourdough bread, biscuits, or pancakes.
I'm pretty sure this sourdough starter recipe was handed down from my grandmother to my mom, but that doesn't matter because it makes great sourdough bread, biscuits, and anything else sourdough

The original recipe called for well water or spring water. If you don't have access to either of these bottled water will work. (do not use chlorinated water as the chlorine kills the bacteria for the starter)

For your container, you want a large crock or glass jar, remember to leave the lid on loose to allow gas to escape. Here are the ingredients and preparation instructions for the sourdough starter recipe. Enjoy.
Sourdough Starter Instructions


1 cup of whole wheat flour

3/4th cup room-temperature water (do not use chlorinated water )

add the water to the flour and whisk together to mix well

Cover the sourdough starter with a kitchen towel. Place it in a warm spot

Leave your starter alone for 24 hours. After 24 hours mix with a fork.
measure out a half cup of the starter, and discard it.

Add half a cup of unbleached, all-purpose flour and 3/4 cup of warm water do not use hot water. See 2 above

Mix well and again, leave in a warm place 24 hours

By the third day, you should see some activity in your starter and also a fruity aroma. Once again, discard half a cup of starter and add half a cup of all-purpose flour and 6 tablespoons of non-chlorinated water.

Continue the process for the next three days The starter should be bubbling and is ready to use.

The starter needs to be fed about once a week
For every cup of starter used or discarded feed with 1 cup flour and ¾ cup warm non-chlorinated water.